CONCERTS : List


English - Clara Le Meur ( Quimper - Paris )

Pop synth -
Lo-fi high-tech and vocal cord harmonies
"Hier à la plage" was released on the label
le syndicat des scorpions
on the 26th of december 2021.
The tape is composed of 8 song.
Bio : French artist and musician (Paris), Clara Le Meur composes music of electronic experiments and soft rhythms. She draws the inspirations and themes of her songs from her different practices. Member of a trio of polyphony singers "Jardino", as welle as the band "Le Renard, Le Teckel et la Tarente", she has been composing for more than two years a soft and poetic lo-fi pop with her solo project, creating a melodic and poetic universe, accompanied by synthesizers and romantics sounds.
Traduction of the critic from Renaud Sachet for the newspaper Section 26 :
https://section-26.fr/clara-le-meur-hier-a-la-plage-le-syndicat-des-scorpions/
"[...] The whole tape is giving a very contemporary scent where deceptive technological observation, hovering and documentary mix of synthetic feelings on minimal loops of barely retouched presets are existing together. [...] the magic operates on this tiny psychogeographical era that Clara Le Meur covers with the handkerchief of her disordered but appeased thoughts. Magnificent (especially
Postillon
*)"
RS
Interview with the label
white garden
for their residency on LYL radio :
https://lyl.live/episode/correspondances-and-cohabitation-2
REALEASES

Hier à la plage - Le Syndicat Des Scorpions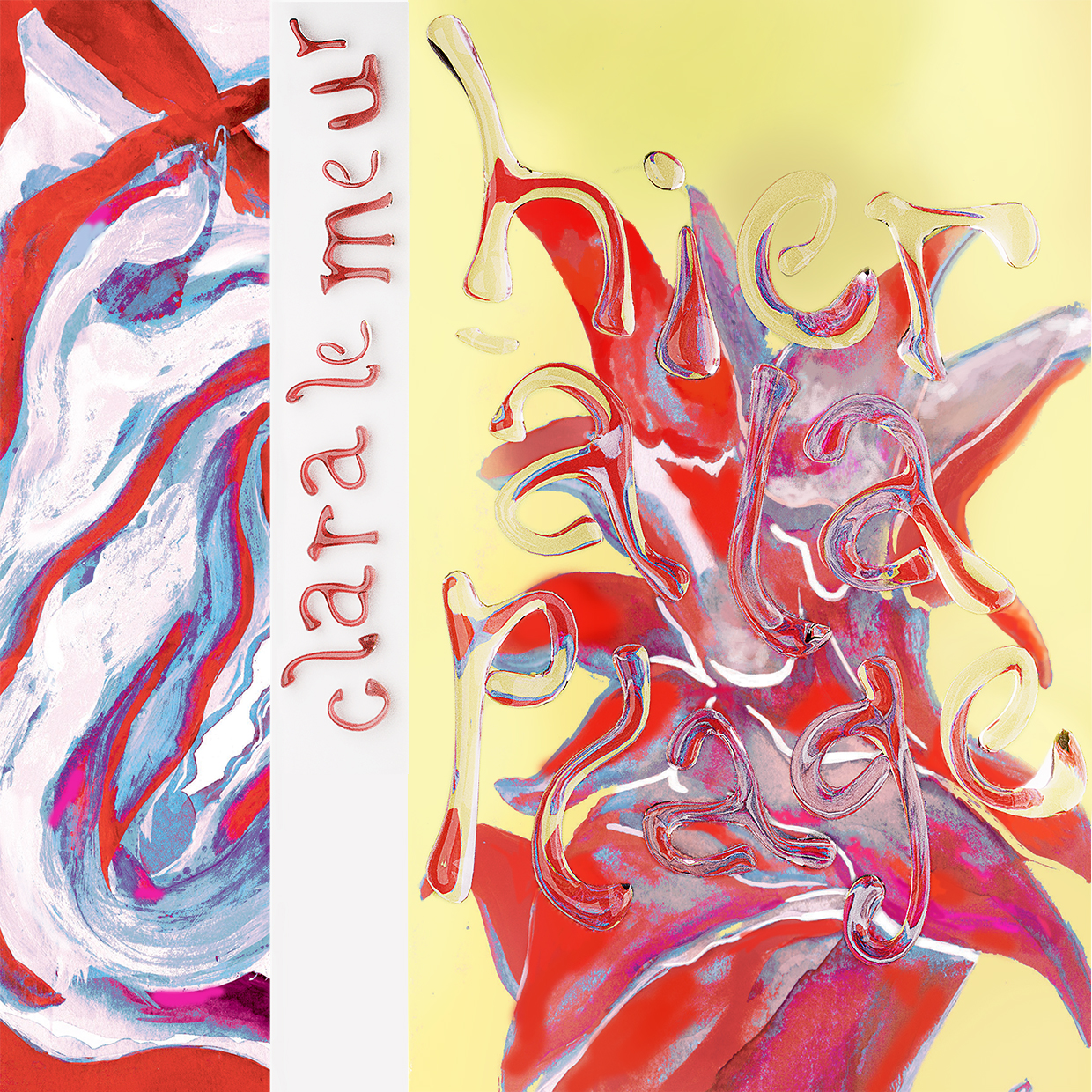 LINKS ;
Stream :
distrokid.com/hyperfollow/claralemeur/hier--la-plage
listen on soundcloud :
https://soundcloud.com/lesyndicatdesscorpions/sets/clara-le-meur-hier-a-la-plage
Listen on bandcamp :
https://lesyndicatdesscorpions.bandcamp.com/album/hier-la-plage
Hier à la plage - Remixes Compilation

.
Compilation - 16 songs with
Lisent here :
claralemeur.bandcamp.com/album/hier-la-plage-remixes

French - Clara Le Meur (Quimper - Paris)

pop synth -
Lo-fi high-tech et harmonies de cordes vocales
"Hier à la plage" à la plage est sorti sur le label
le syndicat des scorpions
le 26 décembre 2021.
La cassette est composée de 8 titres.
Artiste et musicienne française basée à Paris, Clara Le Meur compose une musique d'expérimentations électroniques et de rythmes doux. Elle puiise les inspirations et les thèmes de ses chansons dans ses différentes pratiques. Membre d'un trio de chanteuses à capella "Jardino" et du groupe " Le Ranard, Le Teckel et la Tarente", elle compose également depuis plus de deux ans une pop lo-fi douce et poétique, créant ainsi un univers mélodique et poétique, accompagné de synthétiseurs et de sonorités romantiques. En décembre 2021, elle a sorti son premier EP sur le label indépendant Le Syndicat des Scorpions.
"La magie opère sur cette minuscule ère psychogéographique que Clara Le Meur recouvre du mouchoir de ses pensées désordonnées mais apaisées. Magnifique (surtout Postillons)." Renaud Sachet, Section-26.
Chronique de Renaud Sachhet pour Section 26 :
https://section-26.fr/clara-le-meur-hier-a-la-plage-le-syndicat-des-scorpions/
"Pas que les autres chansons ne méritent pas leur citation, l'ensemble dégageant un parfum très contemporain où se mélangent constat technologique déceptif, planant et documentaire des sentiments synthétiques sur des boucles minimales de presets à peine retouchés. [...] la magie opère sur cette minuscule ère psychogéographique que Clara Le Meur recouvre du mouchoir de ses pensées désordonnées mais apaisées. Magnifique (surtout
Postillons
)."
RS
LIENS :
https://linktr.ee/ClaraLeMeur
Ecouter sur soundcloud :
https://soundcloud.com/lesyndicatdesscorpions/sets/clara-le-meur-hier-a-la-plage
Ecouter sur bandcamp :
https://lesyndicatdesscorpions.bandcamp.com/album/hier-la-plage
Compilation de remixes :
claralemeur.bandcamp.com/album/hier-la-plage-remixes
Conversation avec le label
white garden
pour leur résidence sur LYL radio :
https://lyl.live/episode/correspondances-and-cohabitation-2